Are you looking for increased pleasure of living in your body?
Interested in getting fit and healthy through fun and dance rather than guilt trips and painful workout?
Does your body long for some self healing (tense shoulders, clenched jaw, lack of sleep)?
Do you want to enjoy moving in community with other bodies and beings?
You should give Nia a go!
Done barefoot to diverse and inspiring music, The Nia Technique® is a grounded, non impact cardiovascular fitness programme that teaches you to move Joyfully, be expressive and feel more Alive in your body.
Nia® is after Yoga and Pilates the biggest mind-body fitness programme in the world.
Nia moves are based on 'the body's way'.
In other words, on the design and function of the body. Drawn from three martial arts (t'ai chi, tae kwon do, aikido), three styles of dance (jazz, modern and Duncan dance), and three healing arts (yoga, the Feldenkrais method, the Alexander technique), Nia involves a variety of movement speeds, styles, ranges of motion and energy dynamics.
Nia follows the pleasure principle
If it feels good, keep doing it, if it hurts, stop. With this very practical and experiential approach it focuses on internal guidance to change and develop awareness.
This simple framework makes it accessible for EVERY body as it allows for unlimited adaptability. Super fit athletes, occasional movers and unfit couch-potatoes will get a lot out of it in their own unique way. The pleasure principle is also key to your well-being. Nia will make you feel good and so you'll want to come back and do more.
Laura, founder of Make Yourself Home, trained as a Nia instructor in April 2013 and is bringing classes to Germany now. More on what Laura's Nia journey has been like and all current classes and events you can find on her nianow profile.
Come and connect on facebook to get live updates and inspiration.
Nia with Laura:
26.11.2016: Join me and my colleagues Marie Louise John and Sabine Thies at a FREE Open Day of Movement in Lübeck, Germany.
We want to show you the diversity of Movement Arts available in and around Lübeck, the beauty of the BewegungsArt Studio and are inviting you to get moving yourself: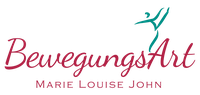 Doors are open from 11am until 19:30 at BewegungsArt – Marie Louise John, Königstraße 97 – 99, 23552, Lübeck
At 12:00 you can watch an hour long demonstration of classes and from 13:00 you are invited to try a different movement form every full hour. See the full programme here: https://nianow.com/nia-event/12101/tag-der-offenen-t-r-bewegungsarten
To get a first impression, watch Nia in action
I've put together a The Nia Technique YouTube playlist and I am sharing one video with you below:
Prior to attending a class
You will be asked to read, fill in and sign a fitness disclaimer prior to your first class, a standard procedure for any fitness activity you are entering. If you have some time now and a printer, bring it signed and we'll have no hassle with it during class time. Download the Class Participation waiver.
If you have any acute pain or injury, I recommend you to see a doctor in order to establish if you can take part in this fitness programme.
Questions?